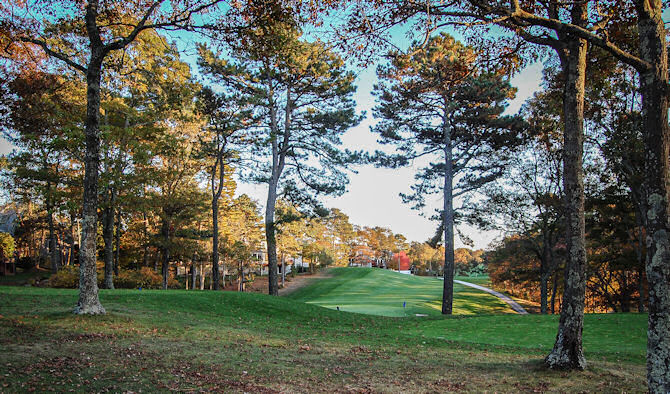 Brookside Golf Course
---
Description
The picturesque course was originally designed by Michael Hurdzan in 1986, and later refined by John Sandford in 1996. The rolling terrain and breathtaking views of Buzzards Bay, Cape Cod Canal, and the famous railroad bridge make Brookside unique. With many sets of tees, Brookside is challenging for every golfer.
The Brookside motto is "a public golf course with a private club feeling". Our goal is to make your golfing experience as enjoyable as possible. Service and a friendly atmosphere are our staff's first priorities.
---
Contact
Brookside Golf Club
11 Brigadoone Road
Bourne, MA 02532
(508) 743-0705
Approx. 25 Miles From The Bayside Resort
Turn left out of the parking lot onto Rt. 28. Go approximately 1 mile and turn right at the 2nd set of traffic lights onto Yarmouth Road/Willow Street. Follow for approximately 2 miles to Rt. 6 West. From Rt. 6 West, take Exit 1C just before Sagamore Bridge and turn left onto Adams St. At the stop sign turn left onto Rt. 6A west. Follow along canal road to the Rotary at the Bourne Bridge. Take Route 28 south at rotary for 1.4 miles. The Brookside Club is on the right.